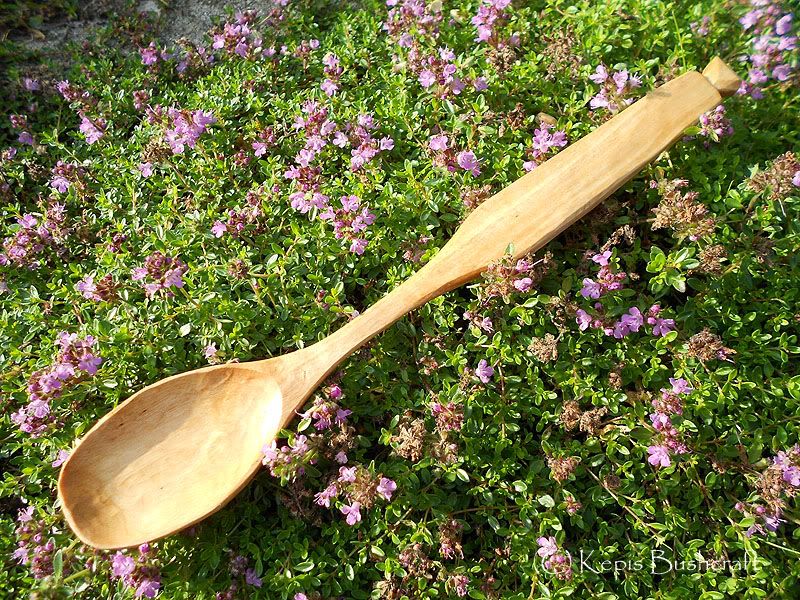 Ive enjoyed the last couple of days carving bowls and spoons with my new Carving Axe, strange thing is, I've been able to do it outside in the sunshine, makes a pleasant change i must say.
One of the spoons I've carved is this one from Birch, all of the roughing out and even defining the general shape was done with the axe, before moving onto the knife work in order to refine the lines and add some little touches off detail, like the carved knop on the end of the handle, it doesn't do anything, it's just adds a small piece of visual interest.
In addition to the Birch spoon pictured, I've also carved some larger spoons from Sycamore and some eating spoons from Willow & Poplar, all have a fully tooled finish, for that rustic/organic look & feel.