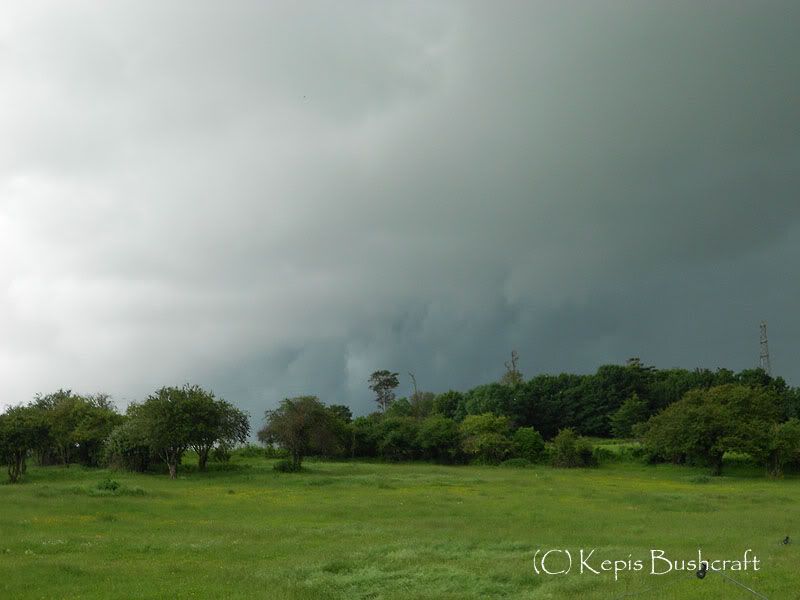 A storm approaches
As many will already know because they have experienced it themselves in this wet and dreary summer we are having, when it rains at the moment it really doesn't forget to rain.
The picture shows the edge of a storm that came my way around lunch time today, thunder, forked lighting, hail stones the size of Cherry stones and rain, man alive it just didn't know when to give up, to give you an indication of the amount of rain that fell in about 30 minutes, i had a 3 pint plastic tub in the garden, that is around six inches (15 cm) square, this morning it was dry, after the storm, there was over an inch of water in the bottom of it, the road out front of the house turned into a river and the horse field out back resembled a lake.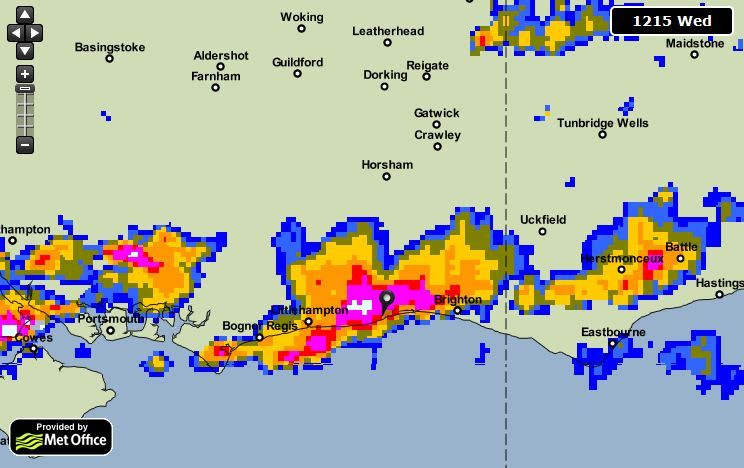 Weather Radar image from 1215 BST today
By all accounts we are not out of the woods yet as we are now under a weather warning for further thunder storms and torrential rain until early evening, but atypically, as i sit here and write this, the clouds have lifted and the sun is starting to shine, think it's time to grab the waterproofs and go for a walk up the lane, as you just know, if you go for a walk, the heavens will open again.