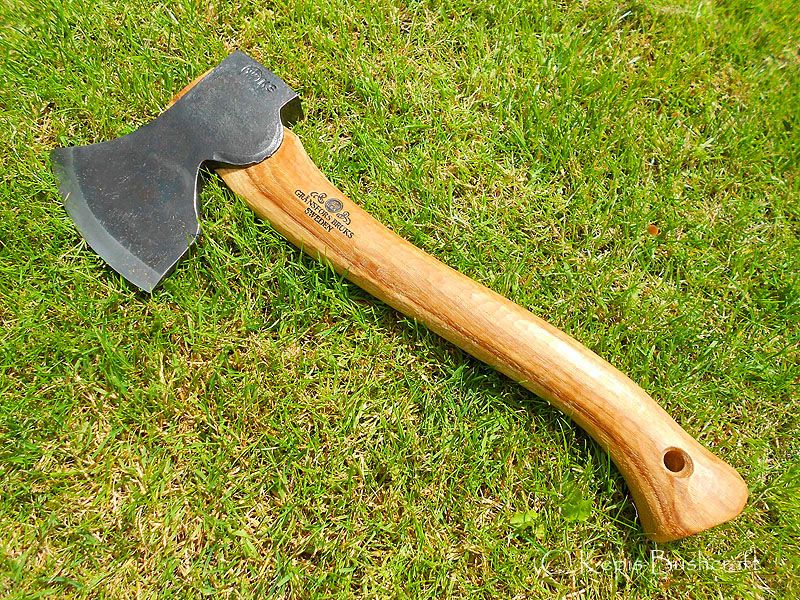 I've been after one of these axes for a while now, so i bit the bullet and ordered one, now firstly i have to extend my thanks to Sean Hellman for his advice and answering a couple of queries i had regarding the axe - thanks Sean.
For those who don't know, these axes are available in three variants, right handed bevel, left handed bevel and a double bevel, i purchased the double bevel in the end, as following Sean's advice, it was far better suited to the carving i intend to do with it, i used the axe for the first time this afternoon to rough out a bowl blank, all I'm going to say is, "why didn't i get one of these years ago?", it makes life so much easier and although the axe is much heavier than my normal Wildlife hatchet, i thought it required less effort to use, so in that respect it also has to be safer, certainly i wasn't as tired after using it as i normally am after a similar roughing job with the SFA or Wildlife, as the head weight does the work, not your arm.
I have a feeling there might be a few big piles of wood chips around the place in the next few days.