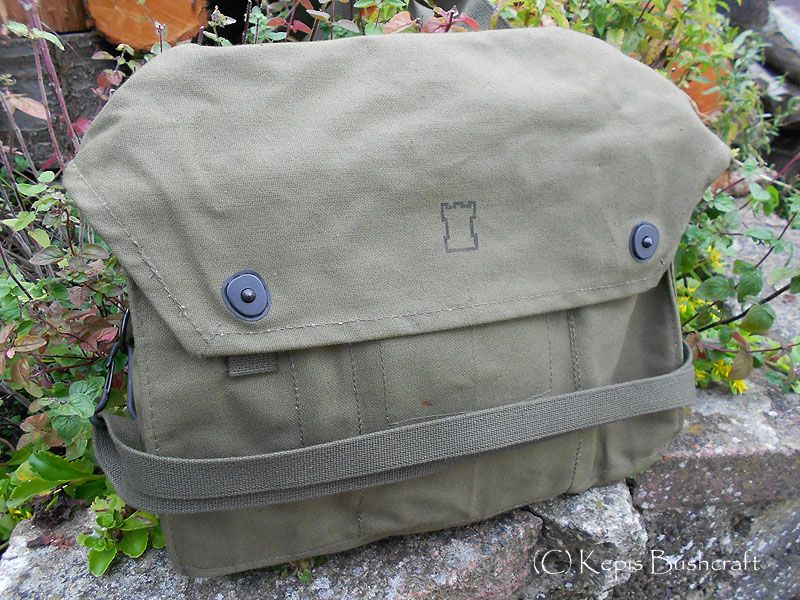 I was gifted this superb canvas bag today as a token of thanks for applying First Aid, from my mate who had the accident with the chainsaw last week.
The bag is superb and comes with two straps, one being a shoulder strap, not pictured, the other being a waist strap, i was going to remove the waist strap, but, as im going to use this bag as a bimble bag and tool bag, i decided to leave it on for a good reason, with the strap attached, i can strap the bag to a tree at a comfortable height to access things, but also, with the waist strap, i can secure the bag to my three legged chopping block when im doing shows and demo's, rather than leave the bag under the block, that way, if someone decided they wanted the bag or it's contents, they would also take the block and as most of mine are made from Oak or Elm, they weigh heavy.
The inside of the bag, has a flap under which are a series of pockets, perfect for small carving knives and tools, there is even a square section that has been sewn in that is perfect for my lightweight brew kit.
I know the chap who gave this to me reads my blog, the bag is very much appreciated mate - thank you.