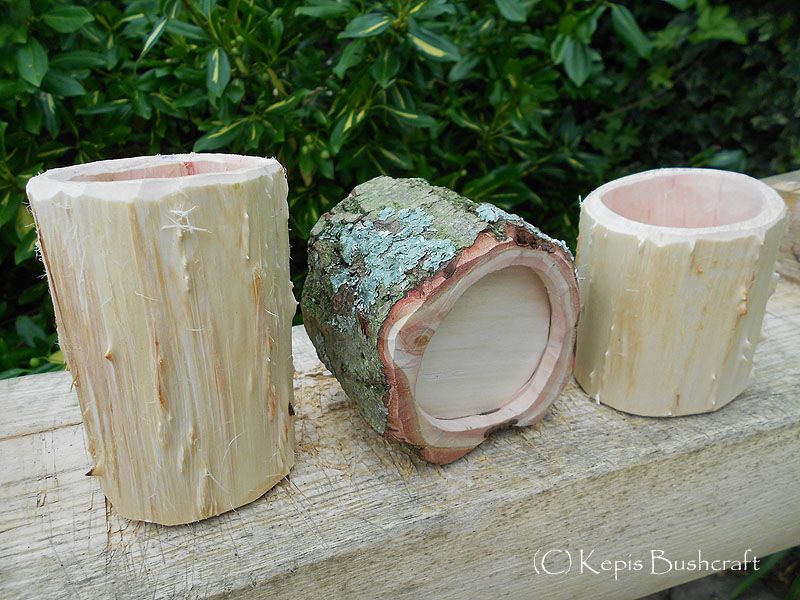 Had a superb day today making Shrink Pots, albeit very simple ones. Eldest asked me last week if i could make him one so he could use it as a pot to keep all his pens and pencils in, so i said "no - make your own", so today, with a bit of tuition from me, he did just that.
Between us we made three Shrink Pots, the two smaller ones are mine and the the tall one, is that made by eldest, all are made from the same Willow branch, the base of each pot has been fitted with a plate carved from some well seasoned Sycamore, this plate has been let into a location groove that has been carved into the wall of the pot, I elected to keep one of the pots "au naturel" by keeping the bark on for that added, 'rustic', appeal, but for the other one i made, i decided to do the same as eldest and peel the bark off and it's a finish, i have to say i quite like, as you get to see all of the natural striations in the surface of the wood and it also means less work, as you dont have to finish it.
Now all we have to do is wait for the Willow to shrink and grab the plate in the bottom of the pots and they will be done, personally i think eldest did pretty good for his first ever attempt at making a shrink pot.