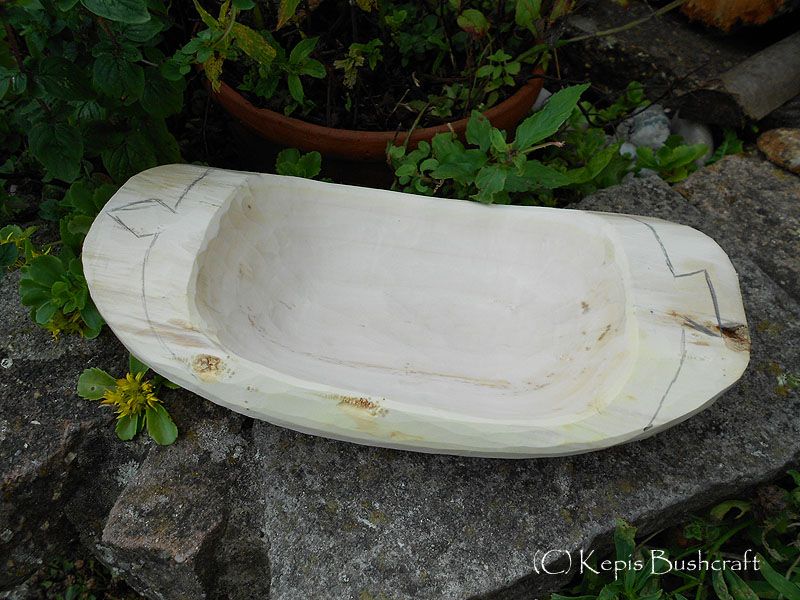 Made a start on a new Willow bowl today, the design is trough style and as you can see from the photo, im trying to decide what handle style to use on this one, although i like the organic free flowing lines of the bowl as it stands, it's also pretty boring, so this one, when ive made my mind up, will have a different handle shape, just for a change.
The bowl itself is approx twelve inches long by six inches wide, the wood itself was horrible to work, all twisted and gnarly, there was no indication of this on the exterior of the log, but when the log refused to split without the use of wedges, i knew something awaited me on the inside, still, makes for a interesting challenge and being Willow it still carved nice and smoothly, the exterior shape was taken down using my Carving Axe and the hollowing of the bowl and the underside of the handle sections was done with the adze and gouges.
Just need to decide on the handle shape and then let the bowl dry out, then i can move onto the next stage in it's manufacture.