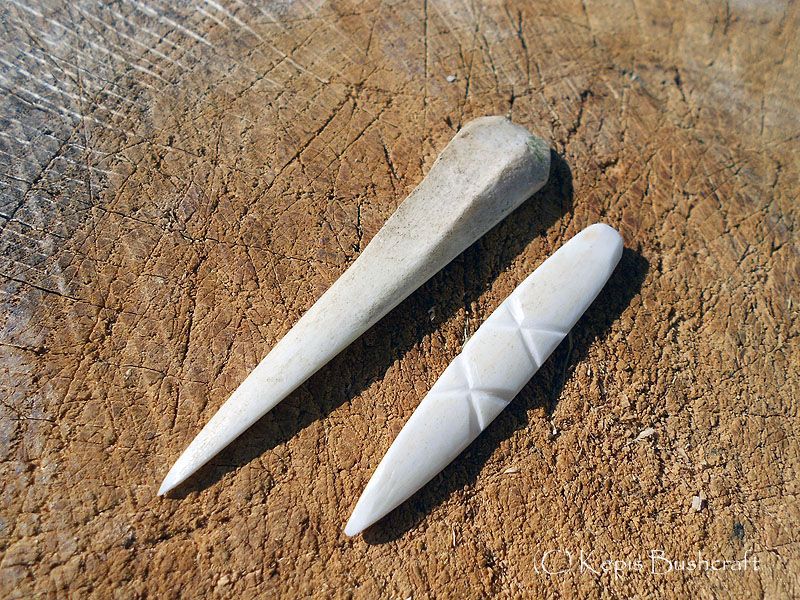 A little while ago whilst out on a bimble i found an old bone from a long deceased Deer, so i kept it with a plan to make a few things from it, well today, was that day.
Ive used only, what you could consider to be traditional hand tools to make a few things from the bone, the tools being a rock to smash the bone, a piece of flint from the garden to score the bone and a rock (top of the garden wall) to grind the bone on, so far the bone has yielded an Auger/spear tip and from a small slither, I've shaped a bone pendant by grinding, added some decor to it and now need to drill or burn a small hole into the blunt end, so i can thread it onto some leather lace.
From the rest of the bone, I'm hoping to be able to make some needles and perhaps a nice ground bone arrow head, if i have enough of the bone left, i might even try to make a fishing gorge with some of it too, time will tell.