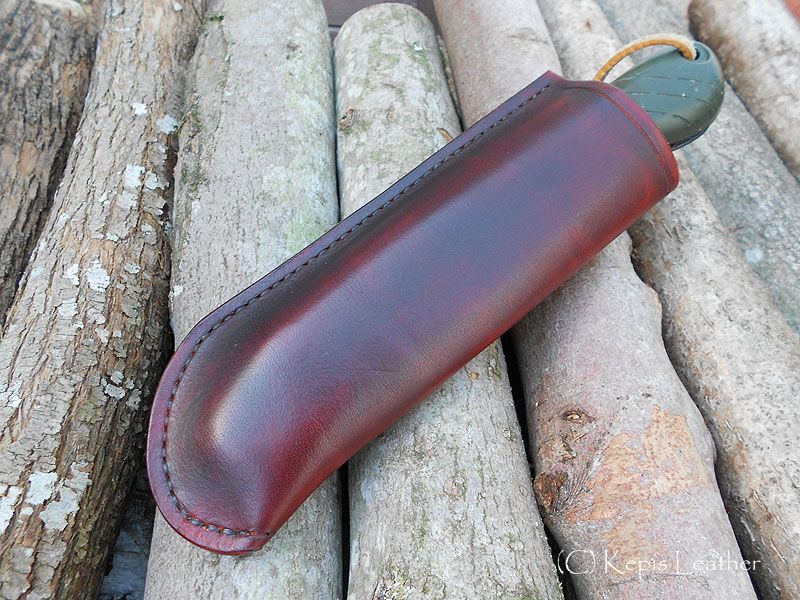 I was supposed to be going on a bimble today with a couple of mates, but events conspired against all of us and unfortunately it never happened, so with time to spare, i thought id make a couple of Laplander sheaths, it's something I've been meaning to make for a little while and well, today, i had no excuse not to do it.
Pictured to the left is a right handed sheath that's been finished in a glorious British Tan, the other one i made was a left handed one in Dark Brown with a tooled basket weave pattern, both sheaths have a removable dangler loop so they can be put on or taken off without having to undo your belt, although they can also be used as a regular belt sheath too.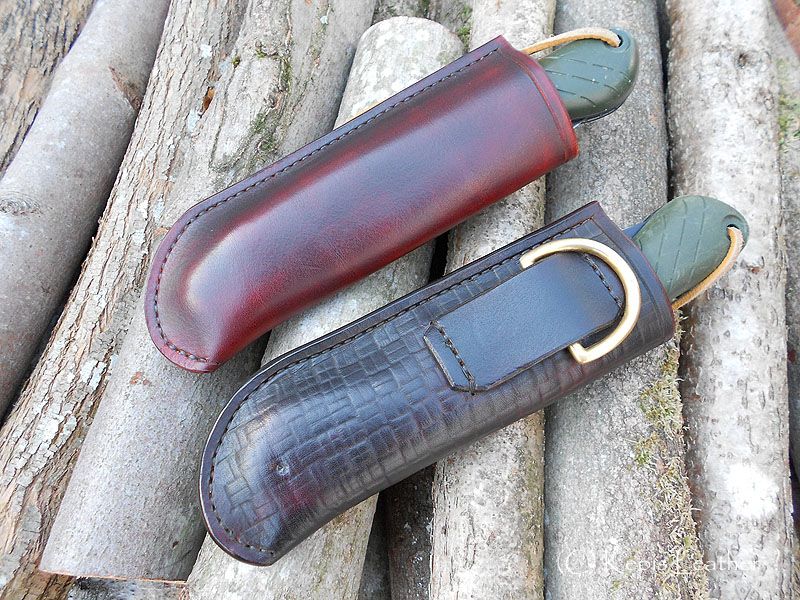 The belt loop has a sliding brass loop incorporated into it, onto which the dangler attaches, the brass loop slides out of the way if the belt sheath option is utilised.
I made the dark brown one as accompaniment to the
Basket Weave knife sheath
i made a little while back, and although I'm right handed, the Laplander sheath will be worn on my left side, so it doesn't interfere with my knife sheath if that is also being worn.
As a small bonus, which i didn't design into the sheath build, the sheath also fits my Silky Pocket Boy 170 ands Silky F-180 perfectly too.