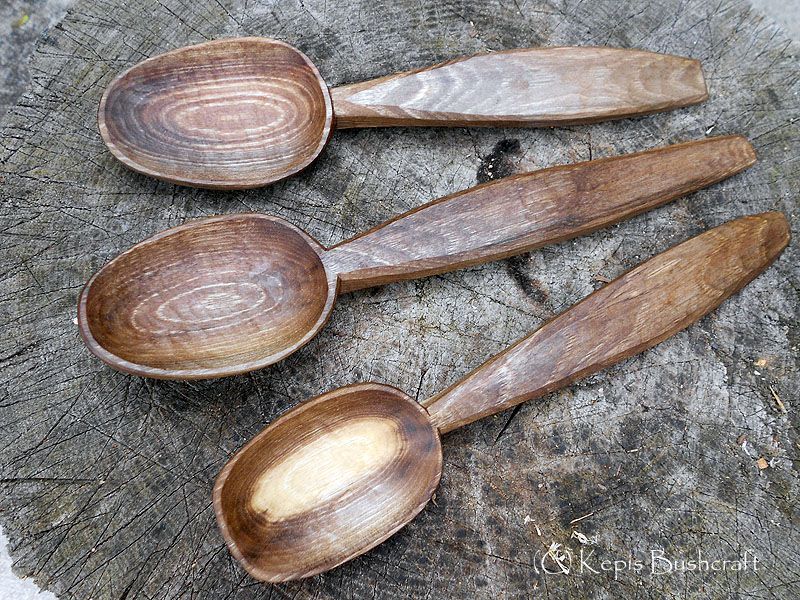 Made these from a nice chunk of Walnut that was "foraged" earlier this year while i was out and about on a bimble, since the day it "fell" into my possession, the log has been on the wood pile and ive kept looking at it and thinking how best to use it.
I was going to make two, fairly big serving spoons from it, but yesterday, i decided instead of using the two halves, i would take it down further into quarters and try to maximise the wood, as it's not often you get a decent chunk of Walnut like this around here, having quartered the log, i set about carving it with the axe, the first spoon off the block was the bottom one, the next one no longer exists as i snapped it in half - oops, the other two pictured are, well from the other two quarters.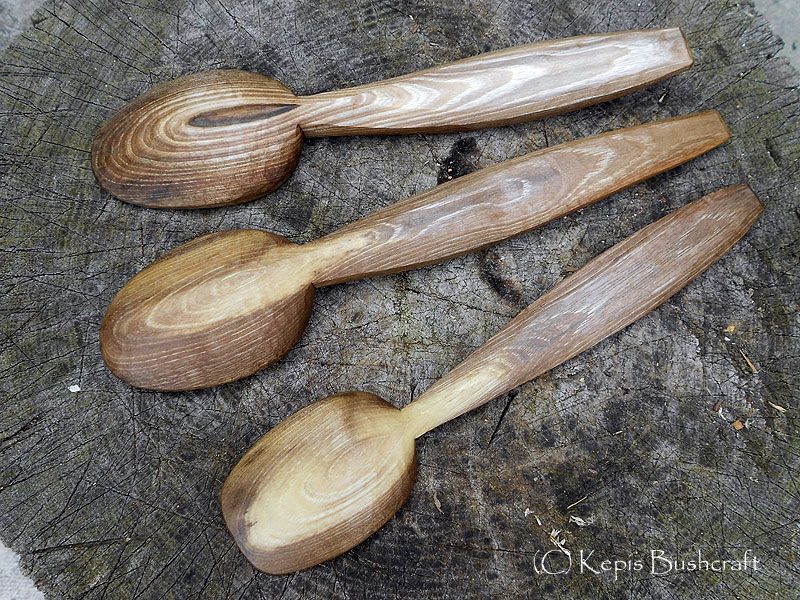 The colour the wood has taken is superb and once it was oiled the colours really started to pop, due to the way i carved these, the best grain patterns are on the reverse of the spoons, all of the spoons have a tooled "off the knife" finish and were oiled using pure Tung Oil.
It made a really nice change to use a wood that had some character to it, as i normally get to carve white woods like Hazel, Sycamore & Willow, now all i have to hope for, is when im out on a bimble and sitting under the Walnut tree having a brew, is another piece just happens to fall off and land in my bag.