I was torn between making a traditional Scandi style sheath or an 'English' style, in the end i elected to go with an 'English' style, the main reason being, i personally prefer it when it's used with large blades such as this, also the template for this can be used in the future for sheaths to suit other large knives.
The sheath itself is made from 3mm veg tan leather, doubled stitched with waxed linen thread and dyed in a rich dark brown colour to complement the Walnut and Ash incorporated in the Leuku's handle, it's not as dark or shiny as depicted in the photo's in real life, the sheath length is 14 inches, excluding the the brass ring and dangler loop, if these are included the total overall length is 19 inches, because of the expanse of leather on show, i also decided to add some light embellishment along the stitch line, just to break things up a tad and to add something to please the eye.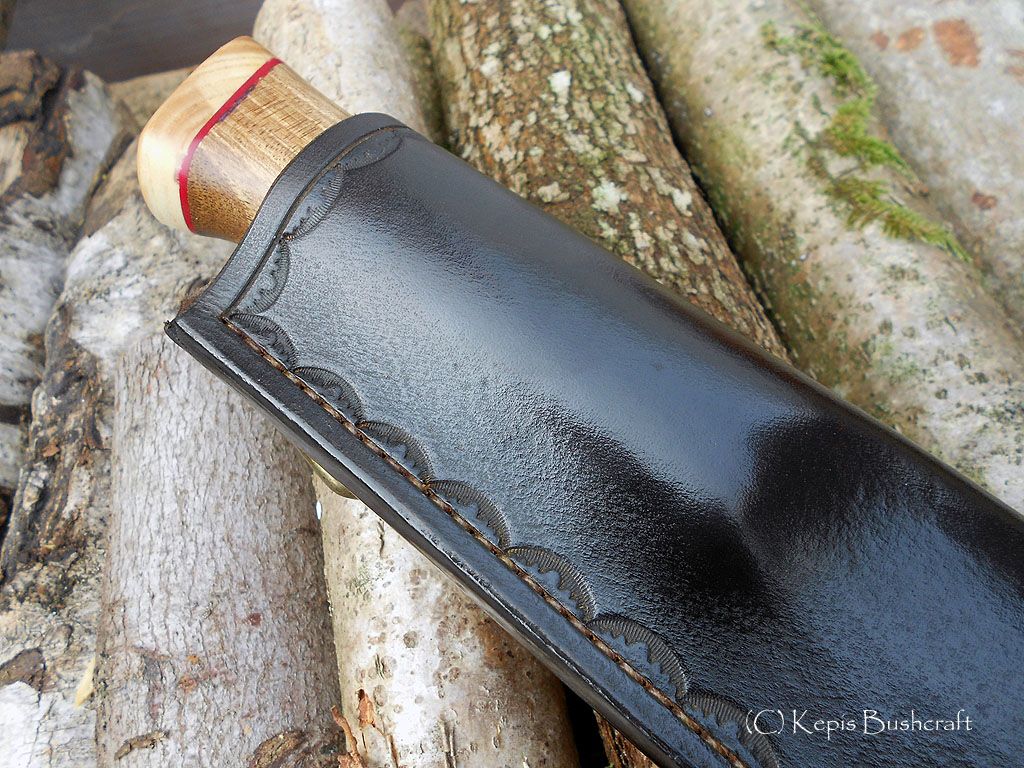 Although this is a big sheath, it retains the option to remove the dangler loop and wear it as a regular belt sheath, of course the sheath can also be carried in a Baldric style by attaching some suitable cordage to the integral brass loop.
Now I'm just waiting for things to dry off properly, then tomorrow, i can get the finishing touches to the sheath made and then the set will be ready to go and do some work this weekend on a job I'm doing for one of the local Conservation Groups.