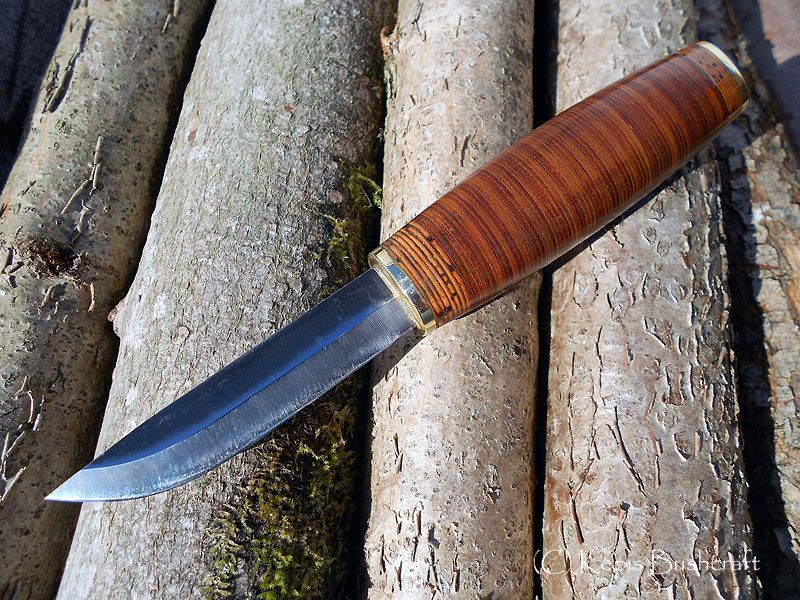 Back in February of this year
i made myself a new knife
from a Lauri 85 blade, a pile of Birch bark and some very thin leather.
So how has the knife performed through the months?.
I have made some minor alterations to it, the main one being a slight reshape of the tip of the blade, it now has a slight drop point, whereas the blade as originally supplied has a raised tip, the consequence of this being, the knife is now a lot easier to use for tasks such as stripping Willow bark for cordage making, the only other alteration i have made was to reduce the handle thickness slightly so it was more comfortable to use, and that really is about it as far as mods to the original build go.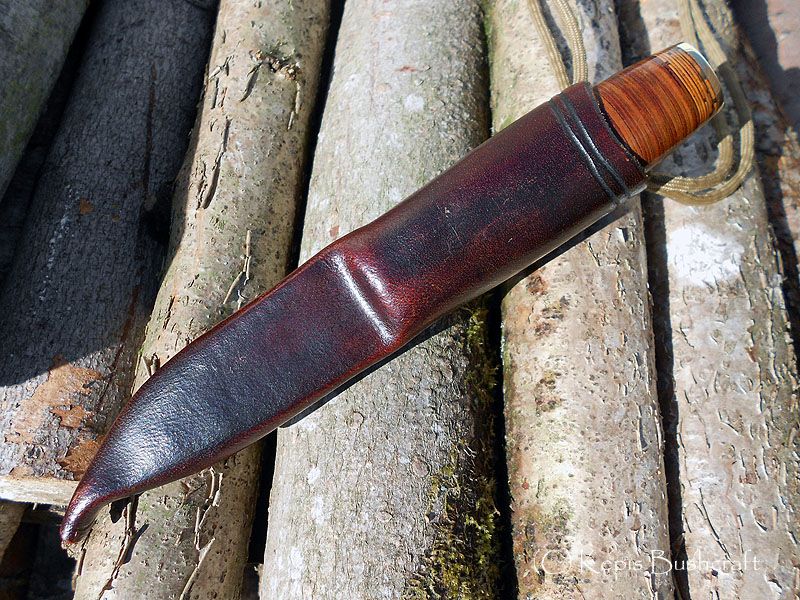 Ive had no appreciable problems with the knife, the blade holds a superb edge and despite a lot of use, I've still only had to strop it to bring it back to scary sharp, the handle has held up really well, even the birch bark has remained intact, for those doubters, who said it wouldn't last, the leather in the handle is starting to take on a lovely deep chestnut colour now as well and it's great to be using a tool you made yourself, overall the knife is a joy to use and I'm glad i took the time to make it.