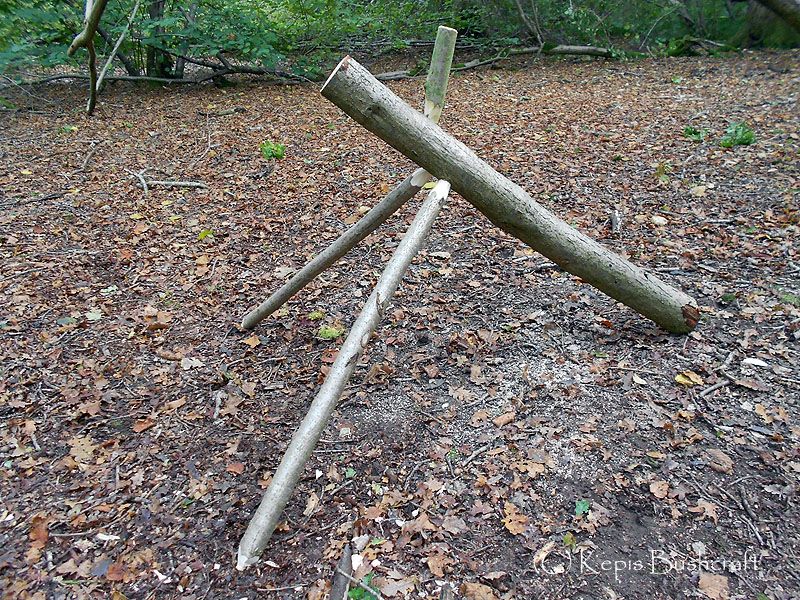 Enjoyed a great day out in the woods with the two boys today, did loads of things, bit of foraging, tracking & Scat ID, clearing up after a load of yobs had a big fire and destroyed a couple of trees in the process, but we also built a few things too, so the whole day was constructive.
The saw horse is a simple woodsy affair and of course you need to build two of them, but they work superbly well and are ever so easy to build, what i like with this style of horse, is you can move the supports apart if you are working on a long piece of timber or butt them up close to one another if you are working on a small piece of timber and being, well a tripod, they are very stable on uneven ground.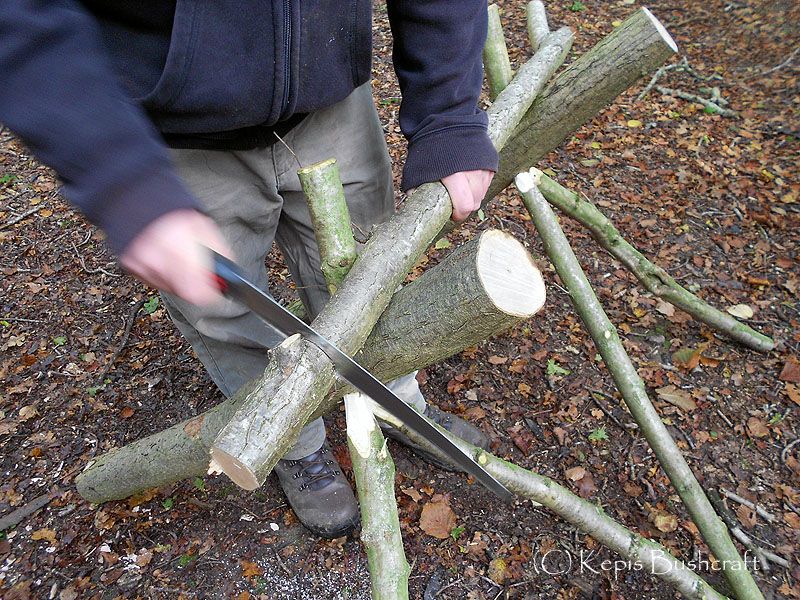 The pair of supports/saw horse we made today are made from Hazel and to be honest, it took longer to collect the materials, than it did to build them, as although each piece only consists of four pieces, we try wherever and whenever possible to use only fallen or dead timber, i know one thing though, having used these today, they will make a useful addition to our camp and will make processing fire wood and trimming Hazel poles, a whole lot easier and indeed safer than bracing the pole or log to be worked, on the fallen Oak as we have done up until now.