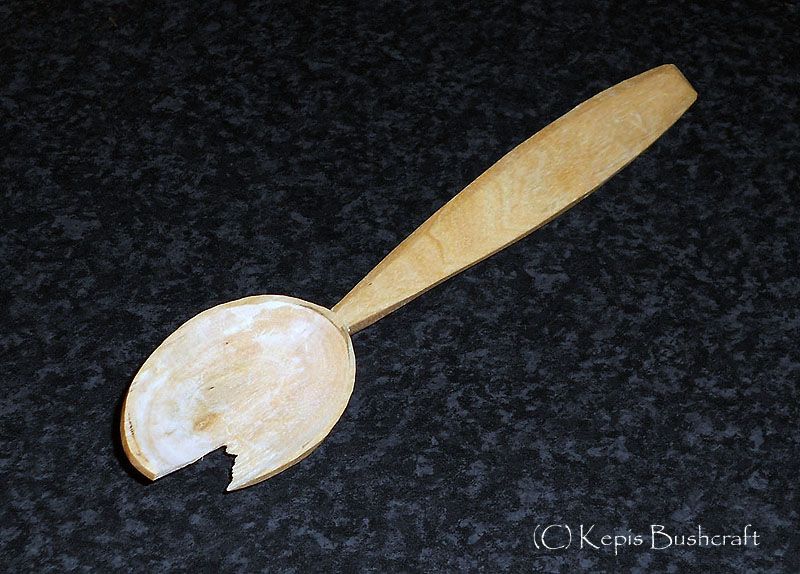 ....it just doesn't go to plan.


That was the case with this spoon i was carving from some Birch earlier today, i got the overall shape sorted out and then spent a not insignificant amount of time making hundreds of tiny cuts for that all important smooth tooled finish.


Then i moved onto hollowing the bowl out and didn't notice a small inclusion in the wood, the result of not really looking at what i was doing, well the picture shows all, all is not lost though, I'm going to split this one down the middle and use it see where i can alter my carving technique by studying the general shape and thickness's i achieved when carving it, from looking at this, i should be able to see where i can improve my carving, then, rather than throw it away, i will put it in the bag and use it as a teaching aid.


Just goes to show that we all make mistakes, and a learning opportunity can always be found from a negative experience.