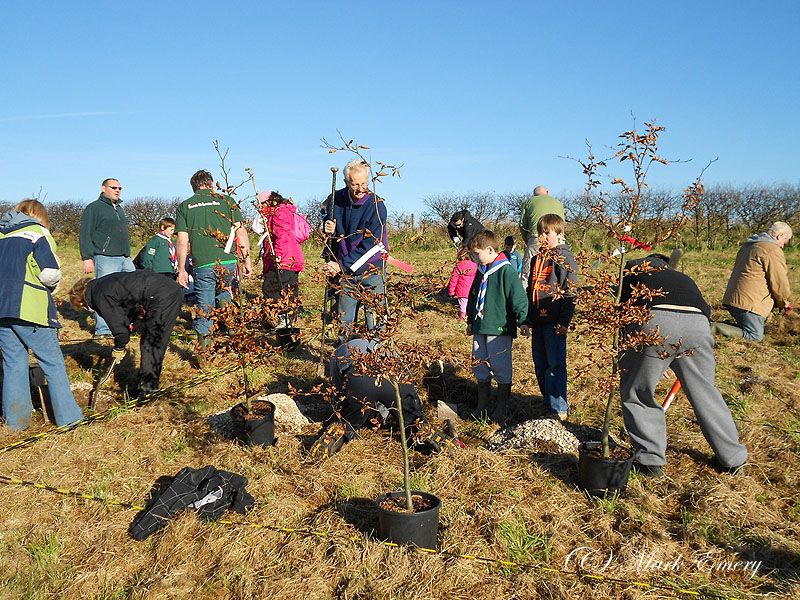 Enjoyed a really good day out on the South Downs today with one of the local Conservation Groups i support, today's task was to plant upwards of 300 trees, 180 of these were planted in a preplanned and premarked Diamond shape to honour the Queens Diamond Jubilee, we also planted one very special Royal Oak sapling that had been grown from an acorn, that was collected from one of the royal estates and grown on.
The balance of the trees were planted in another area not to far away, but in a random planting pattern as they were no part of the Jubilee planting. In support of the planting, we had over 100 volunteers turn up to lend a hand, bringing meaning to the saying "many hands make light work", certainly today that was the case and in less than a few hours all of the trees had been planted.
The main planting today comprised Spindle, Hornbeam & Beech with the Roayl Oak being planted centrally within the diamond.
What is really special about this planting is the number of children that were helping there today, i wonder how many of them will look at the trees in 50-60 years time and say "i helped plant that".