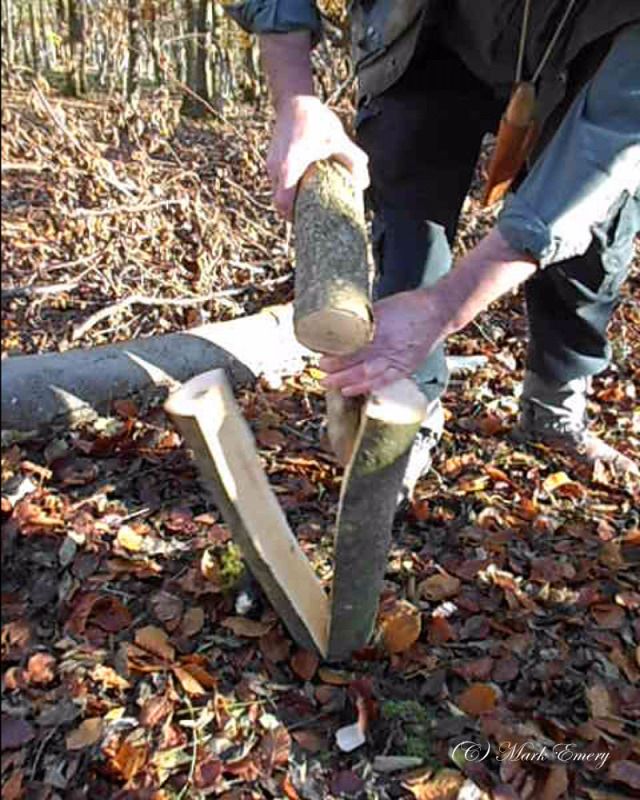 While i was out on a bimble today with my old muckers Hugo & Rockmonkey, we found ourselves in the position of wanting to split a good size round of timber in half, but none of us had an axe with us, not that you need one of course.
So how exactly did we split this log?, well with the aid of a small saw and a sheath knife, we made a Glut, otherwise known as a wedge, the Glut was made from a small Ash branch from an already fallen tree, in the top of the log to be split Hugo battoned his knife to give a starting split, the Glut was then hammered into this small split and given a few taps and then one good thump and the entire log split straight down the middle.
So do you need an axe to split wood?, well it helps for sure and ok, we were splitting Ash, which splits wonderfully anyway, but, as today, no axe - no problem, just make the tools you need from what you find in the woods, it's easy when you stop think about it and everyone has the skills to do it, we also made a short video of the Glut in operation, which can be
seen here
and further demonstrates it's use.