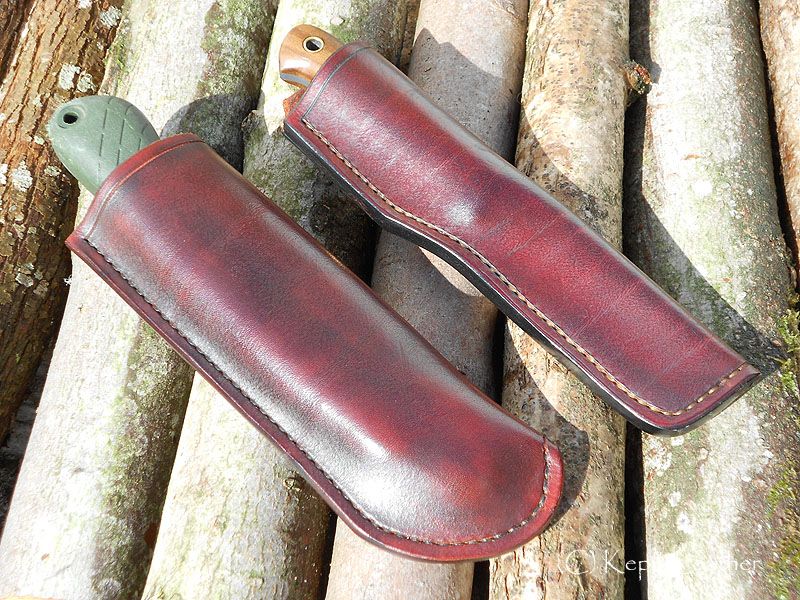 This competition is now closed.

Ive decided that it's time to repay people and give a little something back to thank those who have supported me and my blog in the time it has been running, so as a thank you, im going to run a small competition, the only rule is, you have to be a signed up follower/subscriber of my blog, ie, you have got to be in it, to win it.
The competition will run until midnight (GMT) on the 31 December 2012, after which the entry list will be closed. On the 1 January 2013, i will use a random number generator to produce a number between 1 and the total number of subscribers, i will then count to this number on the subscribers list and whoever it is who corresponds to that number - wins - simple isn't it?, you don't even have to do anything.
The prize, well, i will make & supply a knife & saw sheath with saw, like the ones pictured above, the set will be tailored to the winners carry style, ie left or right handed, you can choose the colour and stitching materials you want, but, a knife is not included, however, I will supply a brand new Laplander saw (to over 18's only) & pay to post the set off to anywhere in the world at my cost.
I will post the name of the winner up on my blog and it is then the responsibility of that person to contact me to claim their prize, if it's not claimed by midnight (GMT) on the 7th January 2013, then im afraid it's forfeit, as i don't have time to go chasing after people, no further draws will be made if the prize is not claimed within the specified time, i will also add in the nicest possible way "my word is final & no communications will be entered into"
That's about it, so good luck and thank you for your continued support.