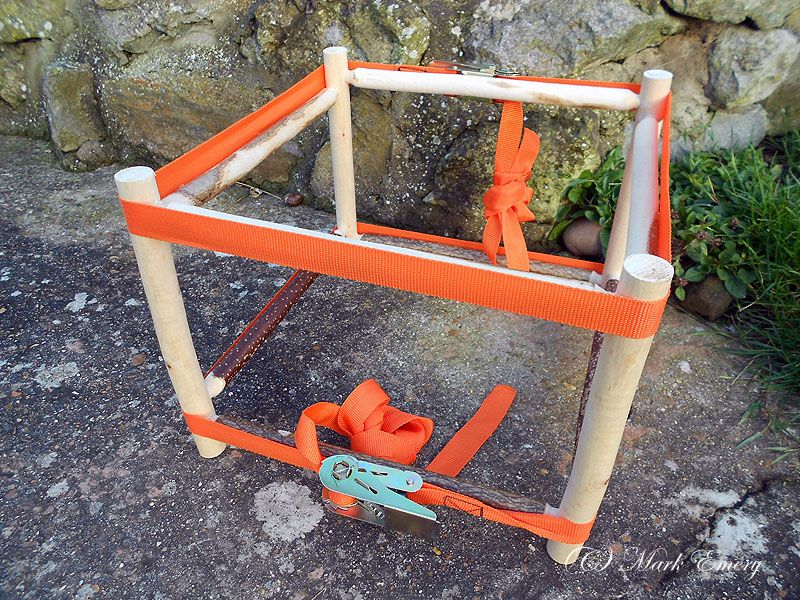 Small stool that is in the process of being built, the entire stool is made from Hazel and as you can see from the photo, is currently in the process of being glued up and kept square using some homemade strap clamps.
The legs of the stool are from riven wood which was worked into cylindrical section using a draw knife and rounding plane, the stretchers are again from Hazel and are located in the legs using a round mortice and tenon joint.
The upper level of stretchers, where the woven seat will eventually go, have been reduced in size to 3/4" again using a rounding plane and the lower level have been left in the round with the bark on to contrast with the light coloured Hazel legs, all being well i will be able to get the wood work tidied up and then get it finished off later in the week, with the addition of a woven and padded Jute seat.