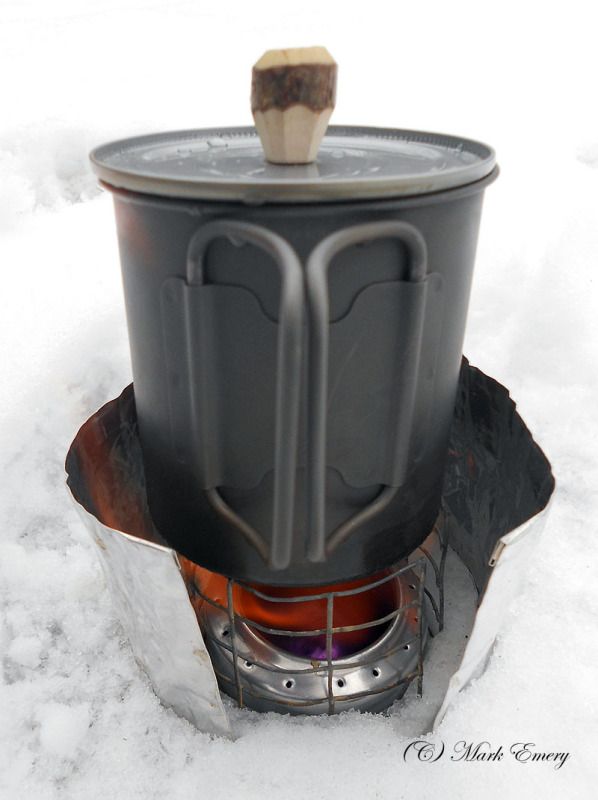 Well, we are in to day three of the snow fall here in Southern England and as i write this it's still snowing and due to continue until mid to late afternoon, so what better opportunity than to get out and have some fun, so i did just that.
I figured today was the perfect day to test out my lightweight brew kit, after all, what better conditions to test it in, sub zero temps, with frozen snow on the ground and snow falling - lovely.
So i found a spot in the snow, filled up the home made pop can stove and put a bit of water in the bottom of the pot, i also deliberately didnt put down a barrier between the burner and ground, so conditions were as about bad as they could be for the burner.
As the water warmed up i added fresh snow to the pot, melted that down, added some more, and kept this process up until i had what i considered to be enough for a quick brew, as per normal i didn't time the boil, i never do, im here to enjoy my surroundings and the environment, not set speed records to boil water, i was already well hydrated having carried a full water bottle with me and if i was on really long trip out, i wouldn't be relying on this set to boil water, id have a multi-fuel stove with me as it's more reliable, but hey, it's fun to play.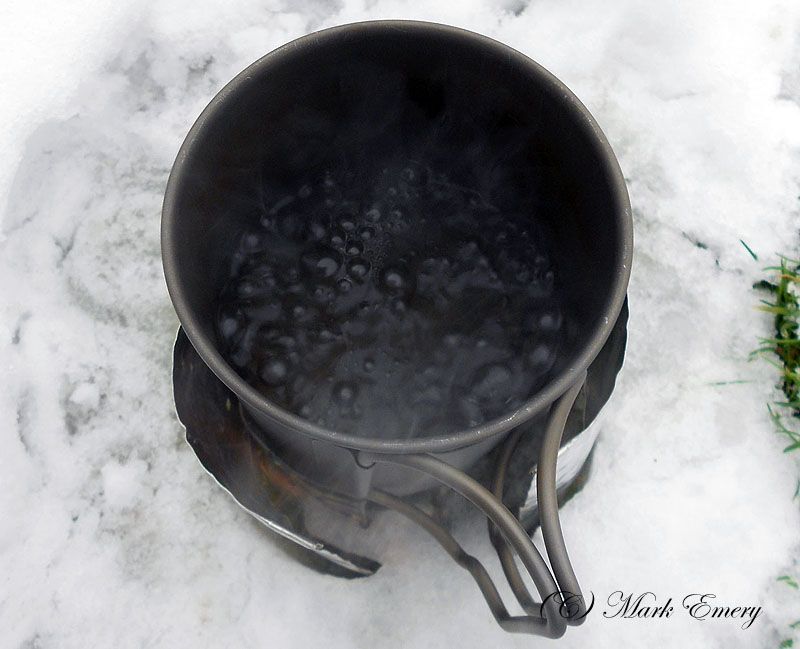 After what really didn't seem like long, i had a full on rolling boil and certainly enough water for a good cuppa.
I was pretty impressed with the set up, it was stable in the snow and ice and would have been even more stable if i had used a barrier under the burner to reflect some of the heat back, and considering the only thing ive actually purchased to make this kit was the Ti cup, it's performed well above my expectations.