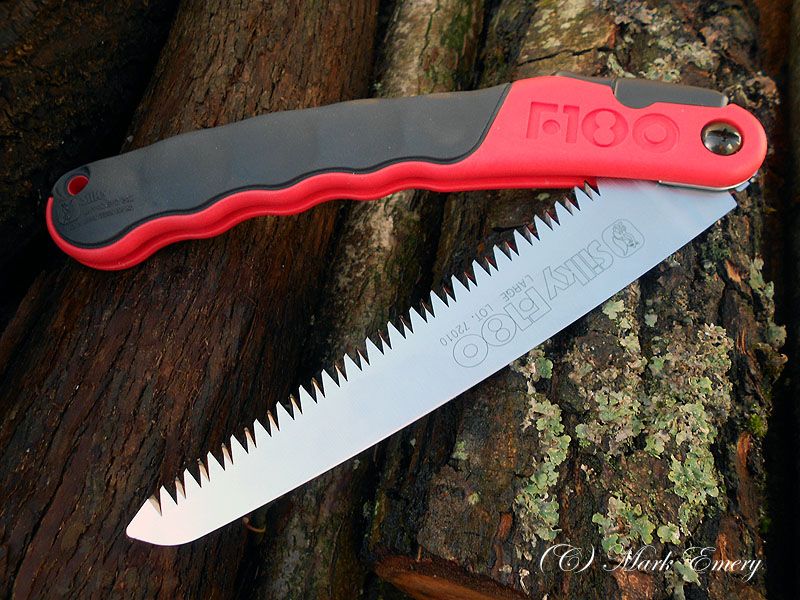 "Forget your Bahco Laplander, get a Silky F180", that's what i was told a little while ago, and having seen one of these in operation and being allowed to use it, i did just that and got one, and now, im the one saying "Get a Silky F180".
I have used Silky saws for some time and as anyone who uses them will tell you, they are the mutts nuts and this one is no exception, this saw makes a brand new Laplander look as blunt as a block of butter in all honesty.
The best bit about the F180, it doesn't cost any more than the Laplander does, but it is ten times the saw, it's comfortable to use, has a rubberised non slip grip, it's not green which makes it easier to find if you drop it, the blade locks in two positions and the area around the pivot is reinforced with steel and it cuts like you would not believe, ive seen these take out a one inch thick branch in three strokes, the only things this doesn't have that the Laplander does, is the ability to lock in the closed position, a cult following and of course a celebrity endorsement.