Made myself a nice new sit mat this morning, the mat measure thirteen inches tall by eighteen inches wide and has a depth of about half an inch.
Up until now ive always used a piece of blue plastic to sit on, but during the winter, even using it when sitting on a log, it's cold, so this one is modelled on the sit mat that my good mate Hugo uses, and i have to extend my thanks to Hugo for the canvas used in this project as he supplied it.
The mat utilises a piece of closed celled foam on the inside of what is effectively a large canvas envelope, but unlike Hugo's mat where the foam sits inside a sealed off jacket of canvas, I have incorporated a flap on the underside of the mat, that will allow me to replace the foam in the future should i need to and to remove the cover and wash it, should it become encrusted with dirt and general woods muck over time.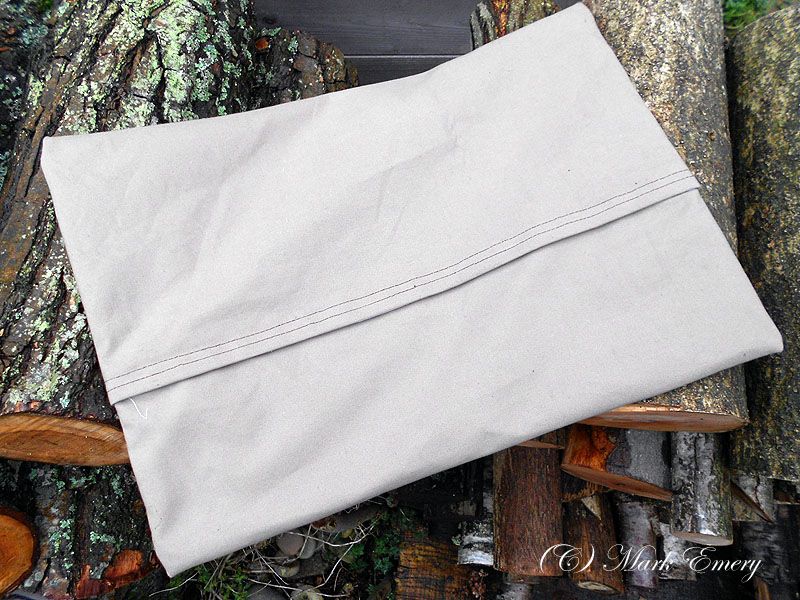 The flap is secured in place using Velcro that runs the entire width of the mat to stop leaves and twigs getting inside, all of the seams are turned and double stitched.
This mat is not going to be as lightweight to carry or have the small pack size of the plastic i have used, but it will be a whole lot warmer to sit on and will also double as a kneeling mat, which, if i remember to use it as such, will also save the knees on my trousers.