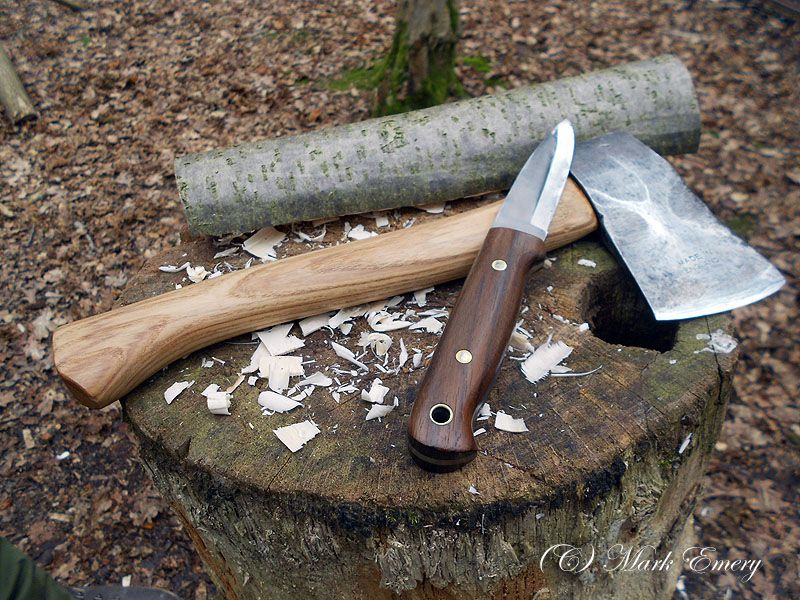 One of my favourite tool set ups at the moment is that pictured.
There is nothing flash or expensive about the gear either, the axe is the one i recently bought back to life from a rusty lump of metal to a good usable tool at a total cost of £7.00, the knife is my A Wright Bushcrafter, an often bemoaned tool, mainly due to the awful factory ground bevel the knife is supplied with, but as
ive mentioned on my blog before
, if you go to the trouble to get it sorted out by one of the many talented knife makers out there, it turns the knife into a superb tool.
I suppose in a couple of weeks time if i were to look at the kit i was using, it would probably be different again, i'll look in the drawer and see a another knife ive not used in a while and the components of my kit will change around again - we can be a fickle lot us Countrymen you know.