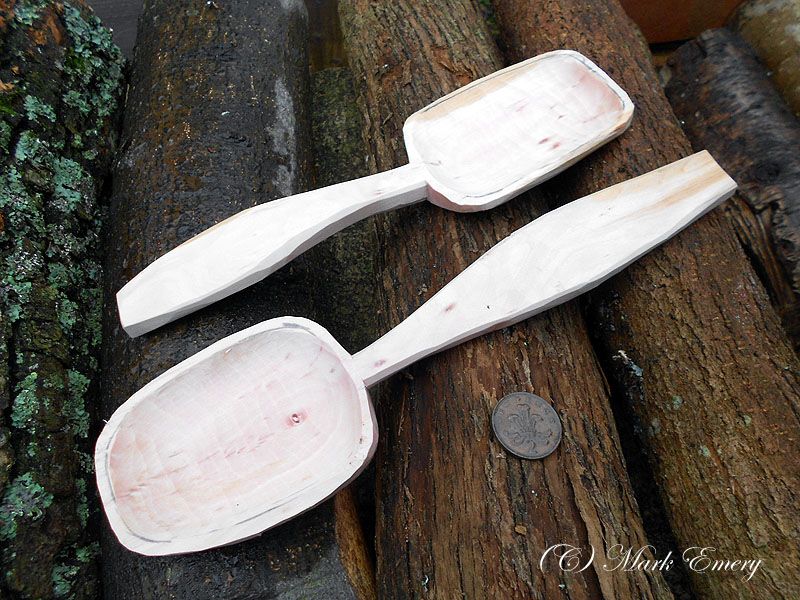 Couple of large cooking / serving spoons made from Willow, the two pence piece is for scale.
The lower one of the two spoons i roughed out with the axe yesterday and today i carved out the bowl, along with the all the other spoon blanks i made yesterday, having done that i had one good sized billet of Willow left over from the log i split out yesterday.
So i grabbed the Carving axe and roughed out another large spoon, the bowl on the newer one is slightly more rectangular than the lower spoon, but i quite like that as it's a bit different, some of the 'squareness' will be reduced once i get it fine carved and finished off in a few days time.