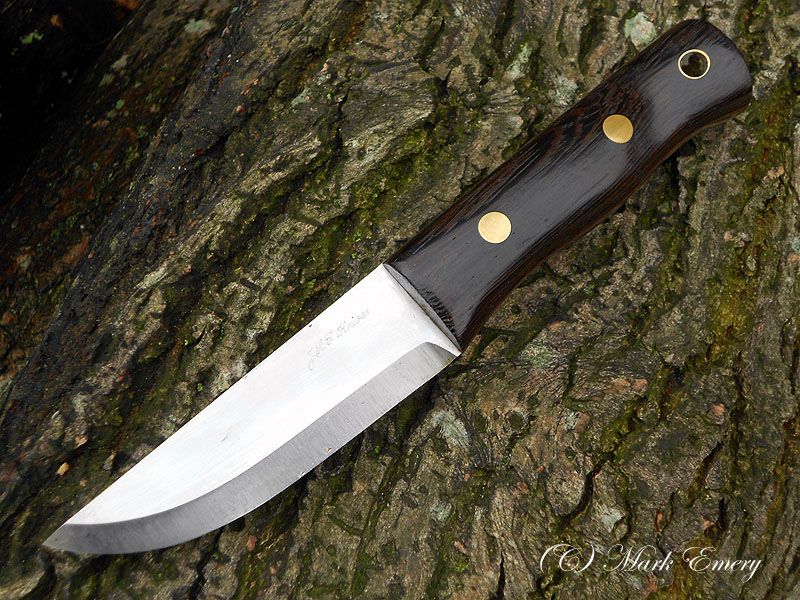 The knife pictured is one that Adam from JLT Knives (sadly no longer around) sent me a few years back, it's one of the prototype knives that he made during the development of the JLT Woodsman and if i remember correctly, this one was about the midway point in the design process.
I think we decided that the blade was too deep on this one as the production Woodsman had a slightly narrower blade, nevertheless, it's a stunning knife, what with it's Wenge scales and red liners and im sorry to say, it's one, that ive hardly ever, if ever used.
So i think im going to have to rectify that soon and put some of the other knives i have been using of late away and start using this, it seems pointless to have such a superb piece of equipment, just sitting in a drawer, it's either that or sell it on, but if i sell it, i know eventually i will regret it, decisions, decisions.