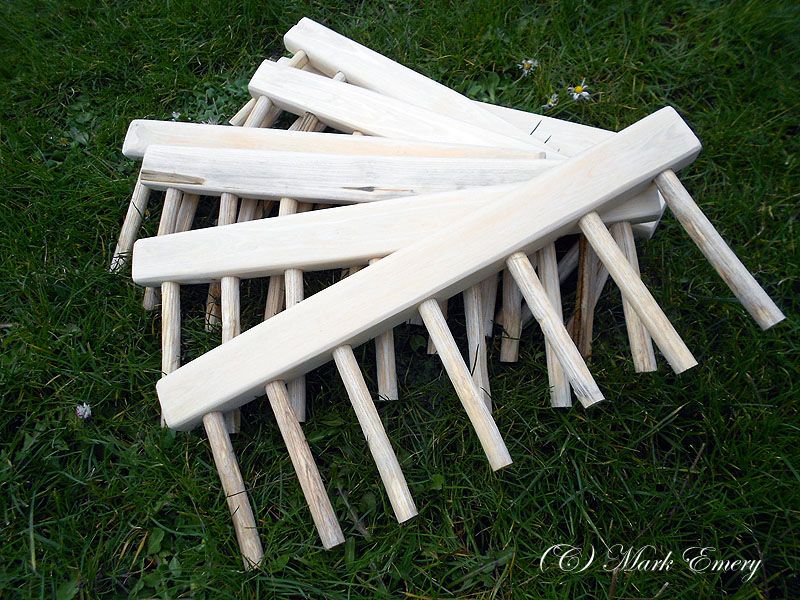 Spent a few hours today making some small traditional style rake heads, all of these are destined to be made into small border style rakes, rather than full on traditional style Hay Rakes.
The heads & tines are all made from Ash, the tines being cut with a tine cutter and still need cutting down to their proper length, as they are a little long at present.
The heads were cleft from Ash logs and then taken down in size and shaped with the draw knife, now the heads are made, i need to add the handles, which i'll do at some point next week.