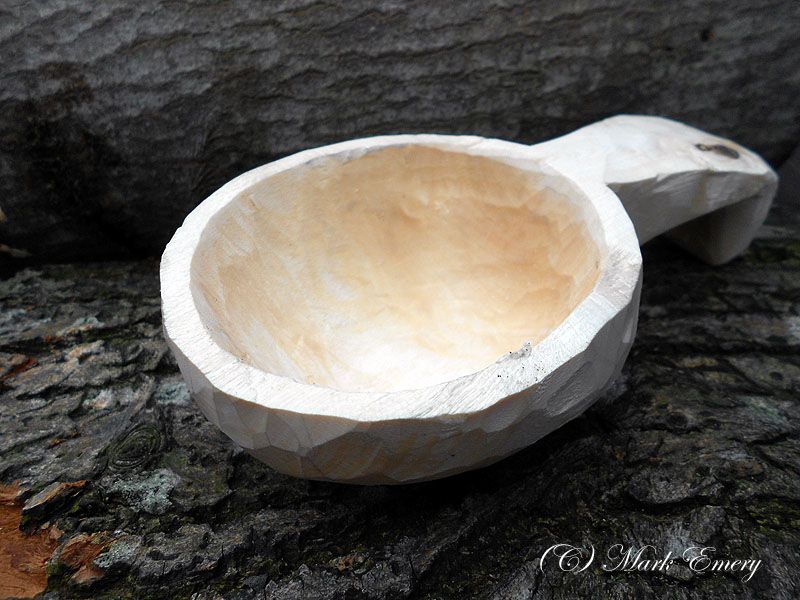 Made a start on a new wooden cup this afternoon, so far i have about an hour and a half invested in it.
It's carved from a piece of green Sycamore and was roughed out using an axe and knife for the exterior and a small gouge and Mora spoon knife for the bowl.
I've also experimented with a different handle shape, although it's not overly clear in the photo, but i think you can just about make it out, time will tell if it's a good design as there is a lot of end grain running through it, so it's not the strongest design, still, it's nice to experiment and if it doesn't work, well, I'll know for next time wont i?.