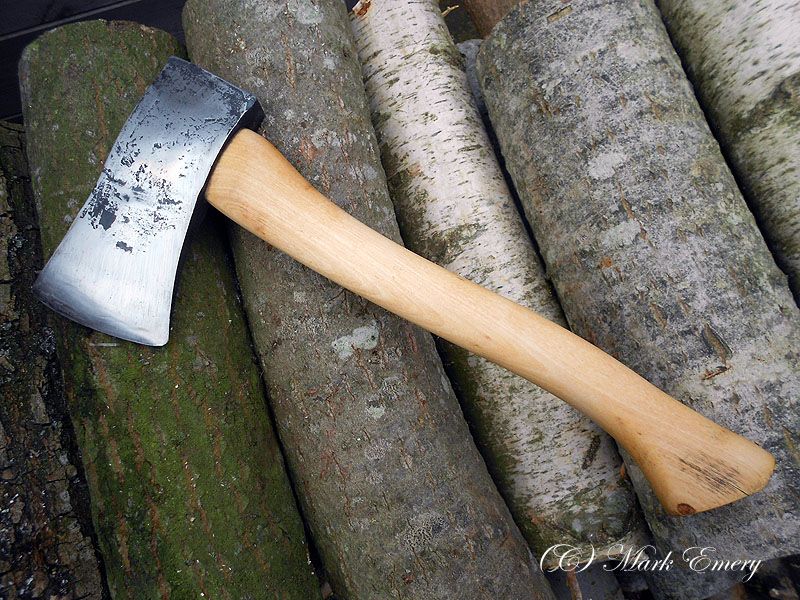 To start off with i coated the entire axe with paint stripper and let that do it's job, then once all the paint and varnish ahd been removed i set to with various grades of wet and dry paper and got the last of the muck off of the axe head, then i turned my attention to the helve and got that cleaned up and sanded down.
Once that had been done i gave the woods a really good coat of linseed oil and I'll continue to feed it oil each day over the next week or so, to ensure it has a really good application, i think an old adage when it comes to oiling tool handles applies to this particular helve as it's not been looked after during it life, the adage i refer to is;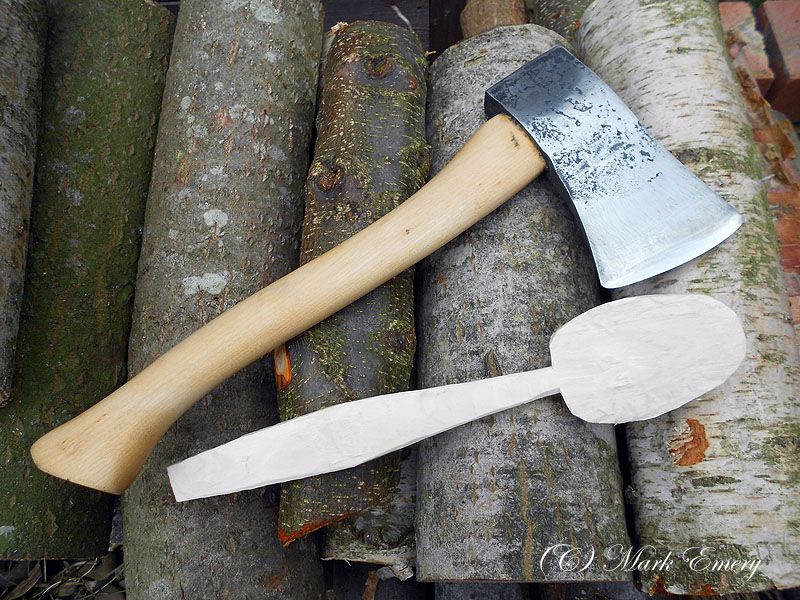 Once a day for a week, once a week for a month, then once a month for year - seems to work.
I used the axe this afternoon to knock up a very quick and rough spoon blank from a piece of Aspen and the axe worked really well, very comfortable to hold and with a nice balance to it, which means less fatigue when using it.
Over all im very happy with my new toy and im looking forward to many years of use.