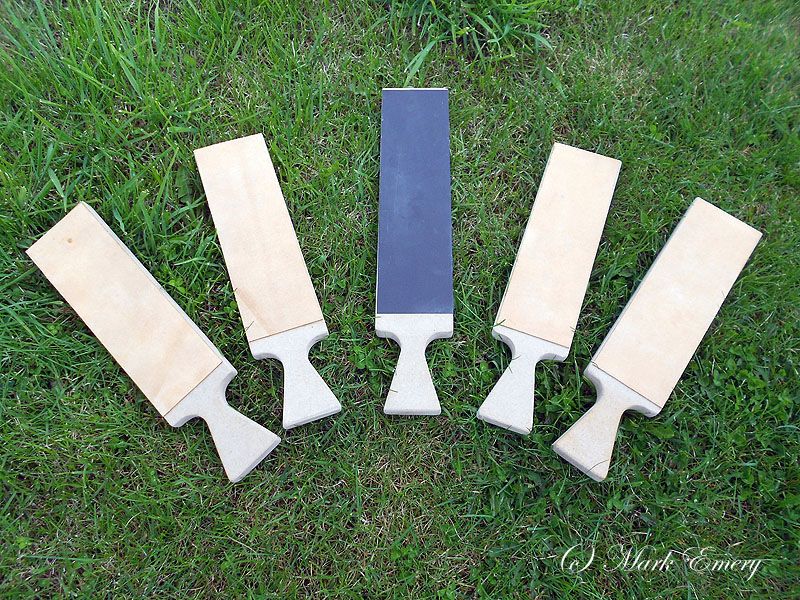 Just a few of the strops ive made in over the past couple of days.

The strops have a piece of 1mm leather glued to one side, whilst the other side has a piece of 800 grit Silicon Carbide paper attached to it, the wood is simply a piece of MDF, approx three inches wide and one inch thick, the total cost for the five strops pictured is less than a tenner, the MDF was all of £ 2.00, the paper was a couple of quid and the leather, well, that came out of the scraps bin.

Then it was about spending a bit of time to cut out the handle on the boards and get it all glued up, the leather and paper are glued to the boards using good old fashioned Copydex, as when the leather or paper is past it's best, i can simply peel it off and reattach a replacement piece.