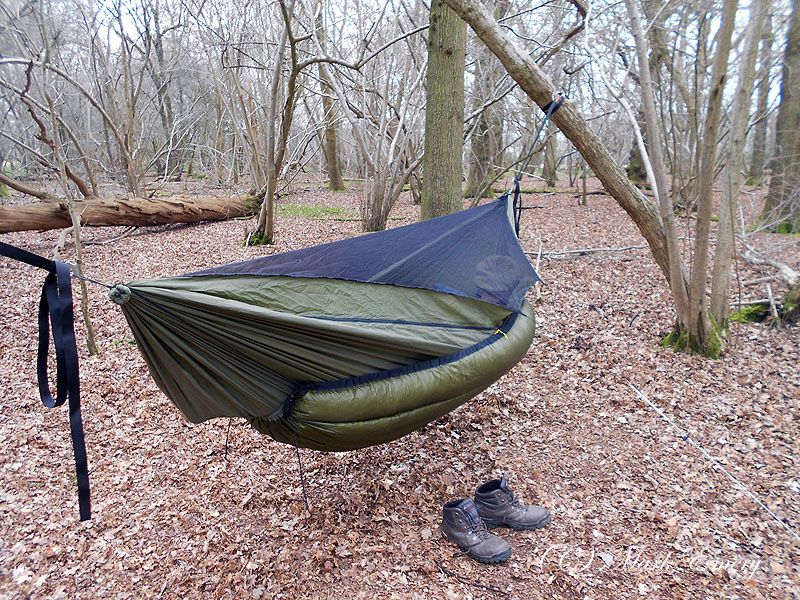 Finally got around to figuring the best suspension method for the
under quilt i made
a little while ago, i had initially decided to go with fixed suspension using elastic cord from each corner of the quilt, but i quickly found out that this doesn't work very well at all with my Warbonnet Blackbird, as soon as you move, it moves and you were constantly adjusting the quilt, not a good design.
So, and with thanks to Shug Emery (no relation as far as i know), i used the suspension channels and loop of shock cord, as shown on
Shugs video about under quilts,
why i didn't just do this in the first place i don't know, as i made things really difficult for myself, as i had to add the channels to the quilt, after, i had finished it, no easy thing to sew on the channels to completed quilt, the channels by the way are the black horizontal strips on the under quilt.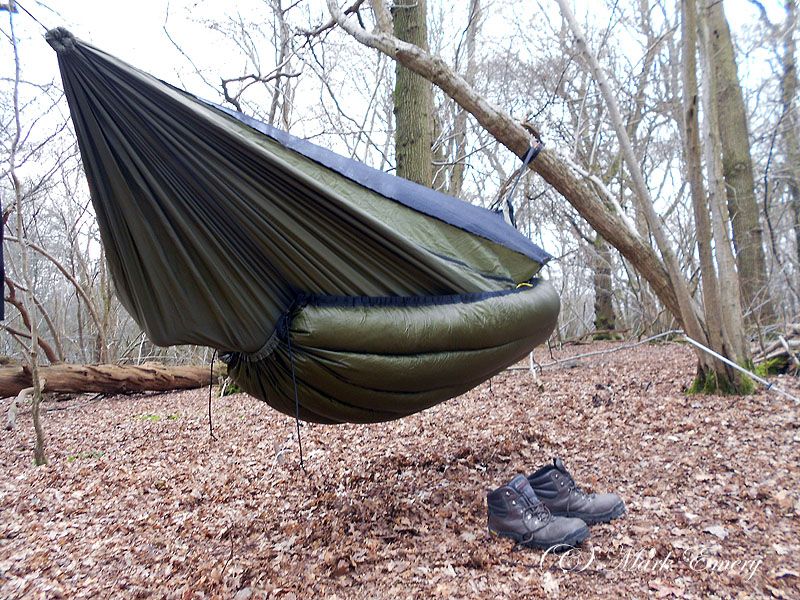 As we were going to the woods today, i thought it was the perfect opportunity to get this project finished off and play around getting the set up right, so in the pack went quilt and Blackbird.
It took a little bit of tinkering around, but, the shock cord is tied off at the right length now and the quilt no matter how much you move around, appears to stay put, laying in the hammock, especially in the cold NE wind that was blowing today, i didn't get a cold back at all and i was toasty warm, i just need to tighten up the cords at the foot end to raise that end up a bit so the quilt is right beneath me and not leaving a small air gap as there was earlier, and im ready to rock and roll.