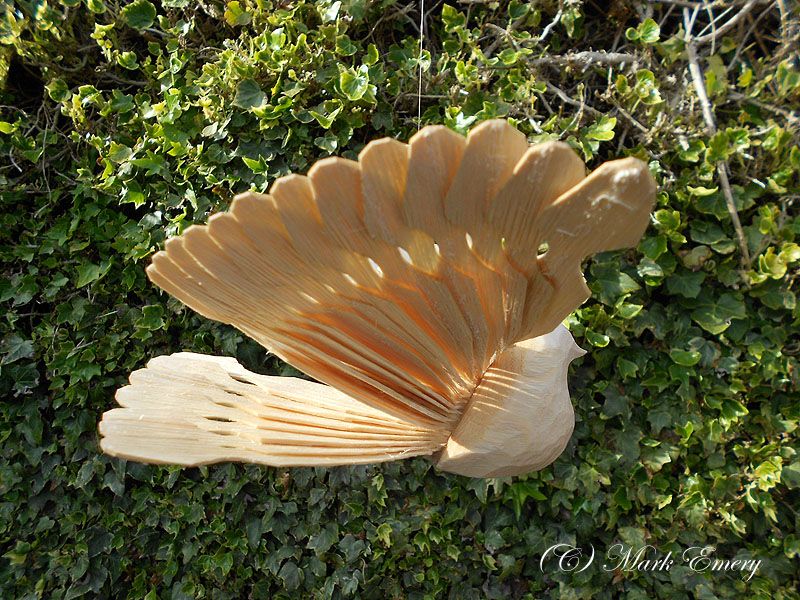 It's been quite some time since i last made a Fan Bird, so today, i thought it was about time i had another crack at it, the result being as shown in the photo.
This is one of three i made today and to be frank is by far the best one and is going to be a gift for a mates wife, the other Fan Birds, well, lets call them practice pieces shall we?, i didn't have the best of materials to use as the only piece of Ash i had was part of a 5" log that had some horrible gnarly grain in it, that made the riving hard work, but perseverance paid off in the end - just.
I'm off up the woods tomorrow, so will see about collecting some better materials and then on Tuesday I'll give it another try, and if i produce a better one, then my mates wife can have the best one, what i really need to practice though, is riving the feathers really thin, the ones i made today were definitely better than those ive produced before, but i still need to practice the riving, so if anyone can offer any pointers or advice then please get in touch, constructive criticism is always welcome.