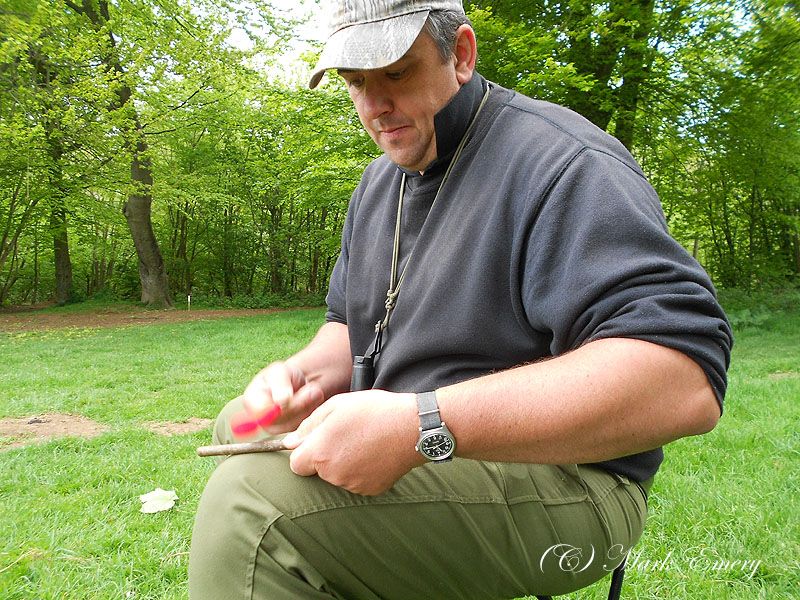 Took part im my second show of the weekend today, the event was in support of a local conservation group that i am involved with.
Each year the group holds a family fun day, unfortunately the weather was not overly brilliant and that was certainly a contributing factor to the low turnout.
I spent a few hours on the edge of the woods making green wood whistles for the kids and the two boys busied themselves with doing fire by friction demonstrations. Despite the weather, we all had a great time and are already looking forward to next years event.