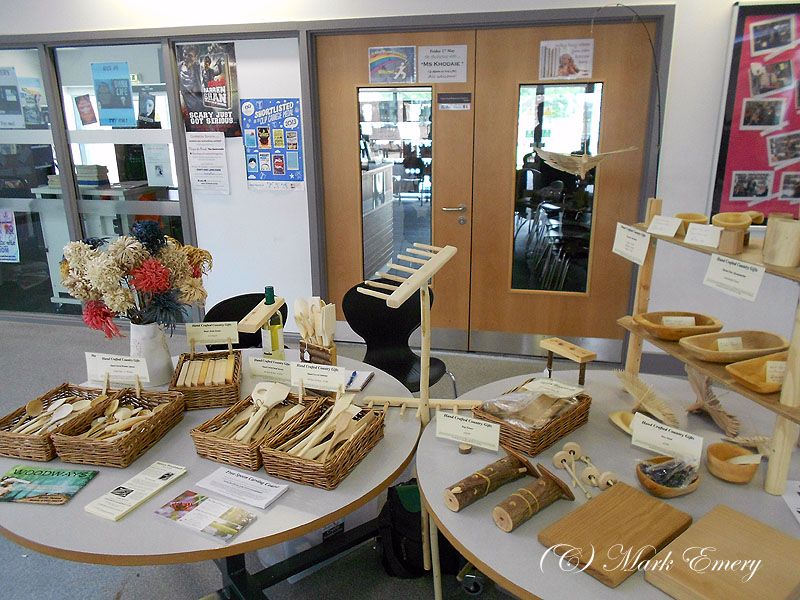 Enjoyed a really great day at the Sir Robert Woodard Academy at their Summer Fete, i had a small stand, ok a couple of tables, at the event and had a number of different products on display and for sale, including Fan Birds, Wooden Rakes, Spoons, Spatulas, Bowls plus a few other bits and bobs.
This years event was 1960's themed and participants were encouraged to dress up and enter into the spirit of things, what did i do, well, in the run up i played Mr Grumpy and maintained i wasn't going to do anything, but then on the day, i surprised everyone by dressing up in a hippie wing, John Lennon round specs, head band and CND Medalion.
It was a really enjoyable day out, made a few pennies and there were a few lovely sights to be had too, one of which, was NOT me in my hippie wig.