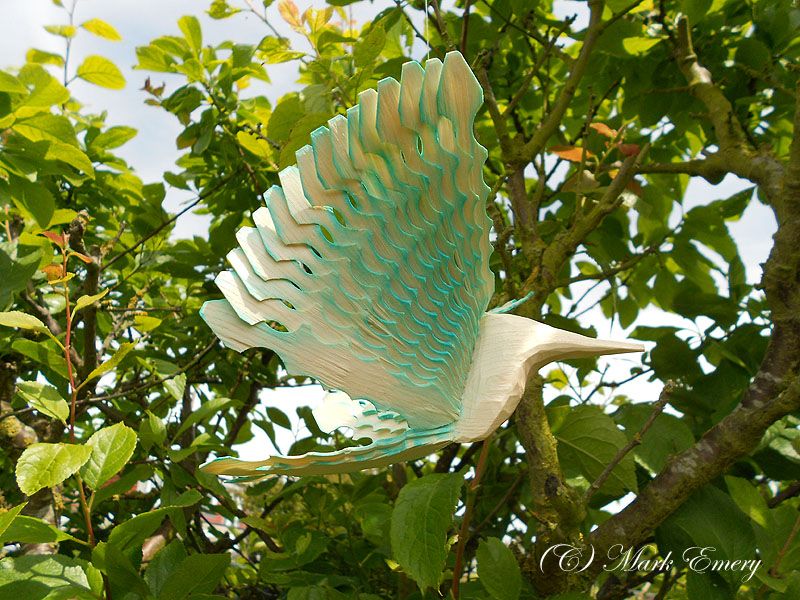 Finished off the batch of fan birds that i started last week, all now have bronzed pins attached and a short length of fishing line for suspension.
The one pictured is one of my favourites and im loathe to let it go if the truth be known, but there again, you cant keep everything and i can always make another if i want to.
Now i just have to get the next batch of sixteen birds made in time for the next show in a week or so's time.