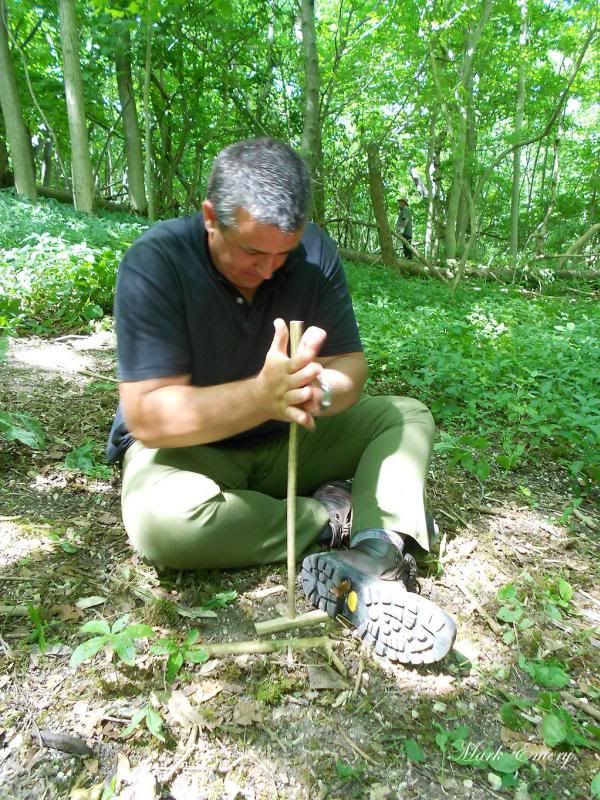 Practicing the hand drill whilst on a trip to the woods, i didn't take anything with me as the challenge was to gather materials on the day and to then make an ember using what was found.
The drill im using is Elder and the hearth is made from Clematis, did i make an ember, well, no i didn't, but i had a few attempts and got good smoke and a nice pile of dust on each attempt, but, i think the drill was just a tad too far gone to be really effective as it was wearing down incredibly quickly, and my hands were sore from the previous few days of playing around with the hand drill, well thats my excuse anyway :-).
When i got home that evening, i tried a set that ive been using a lot recently, and got an ember in five passes of the drill, making me think even more that the drill i used up the woods was the problem, still, it is nice to set oneself a challenge when you are out and about.